Essential Bar Tools and Supplies
A list of must-have bar tools and supplies every home bartender should have when throwing a cocktail party or just making yourself a great drink. The photos on this page are bar items I personally own and use to make my cocktails.
Disclosure: This page contains affiliate links. I only recommend products I would use myself and if you use these links to buy something I may earn a commission. Thanks.
Boston Shaker and Strainer
A Boston shaker is a two-piece cocktail shaker used for shaking or stirring a cocktail. The set includes a 16 oz mixing glass and a 28 oz metal shaker tin. The mixing glass is sometimes also made of metal.
When using a Boston shaker, you'll also need a strainer.
There are two types of strainers: the more commonly used Hawthorne strainer (featured in the photo) and the julep strainer. The Hawthorne strainer is used with the metal shaker tin but also fits the mixing glass. The julep strainer is designed to be used with the mixing glass.
After shaking or stirring a drink, the coil on the Hawthorne strainer and the holes on the julep strainer keeps the ice and any solid ingredients out of your drink when pouring.
Buy on Amazon.ca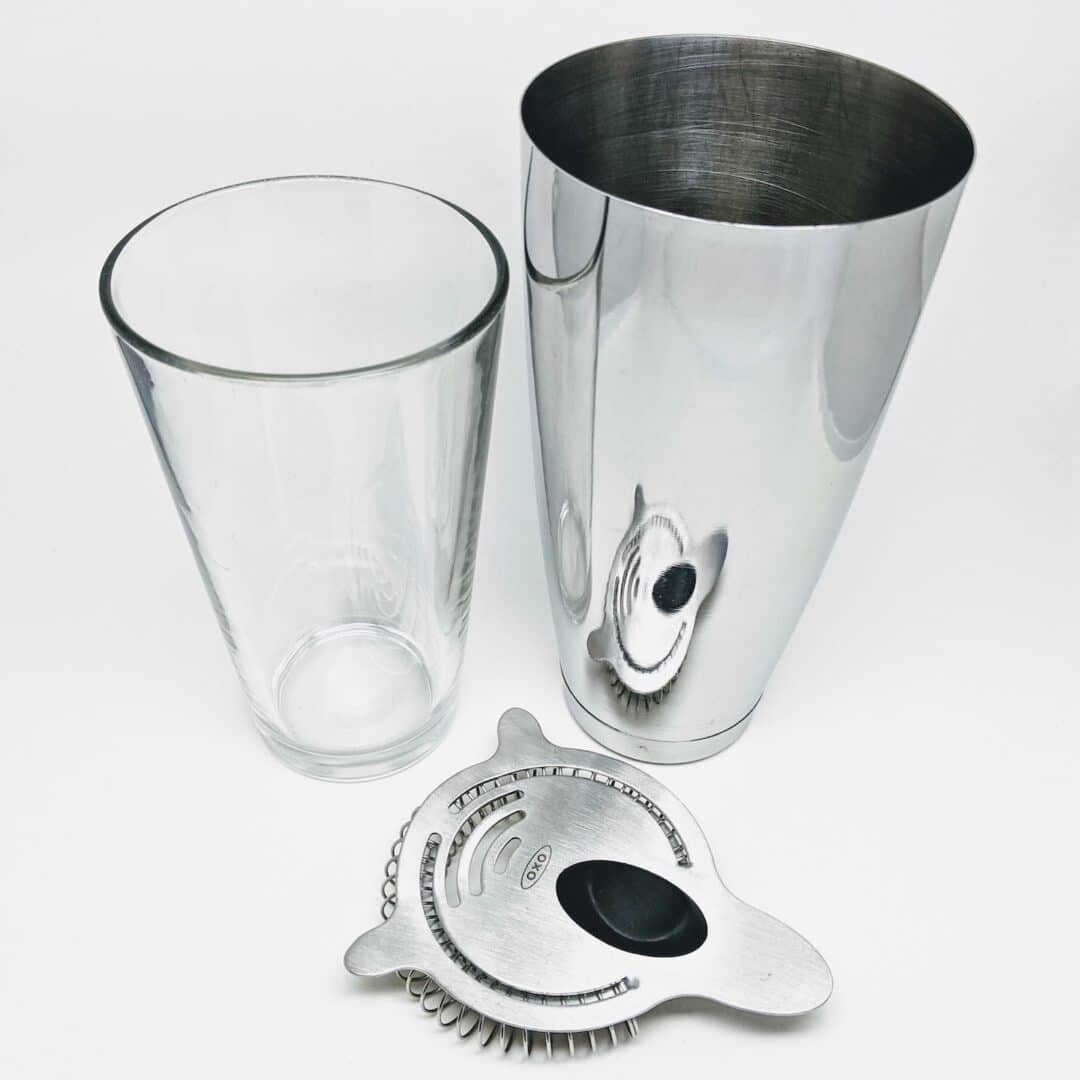 Bar Spoon
A bar spoon is typically made of stainless steel and used to stir cocktail ingredients. The spoon needs to be long enough to reach the bottom of a Boston shaker or mixing glass. The twisted handle helps you twirl the spoon while stirring the ingredients with a smooth circular movement.
European bar spoons (also called muddler spoons) include a disc at the end. The disc is used for muddling small ingredients or layering drinks. To layer a drink, you pour the alcohol down the spiral handle to control the flow and float each alcohol layer on top of the drink.
A bar spoon is also used as a measuring device.
| | | | | |
| --- | --- | --- | --- | --- |
| 1 bar spoon | 1 tsp | 1⁄6 oz | 5 ml | 0.5 cl |
| 1 dash | 1⁄2 tsp | 1⁄8 oz | 2.5 ml | 0.25 cl |
Buy on Amazon.ca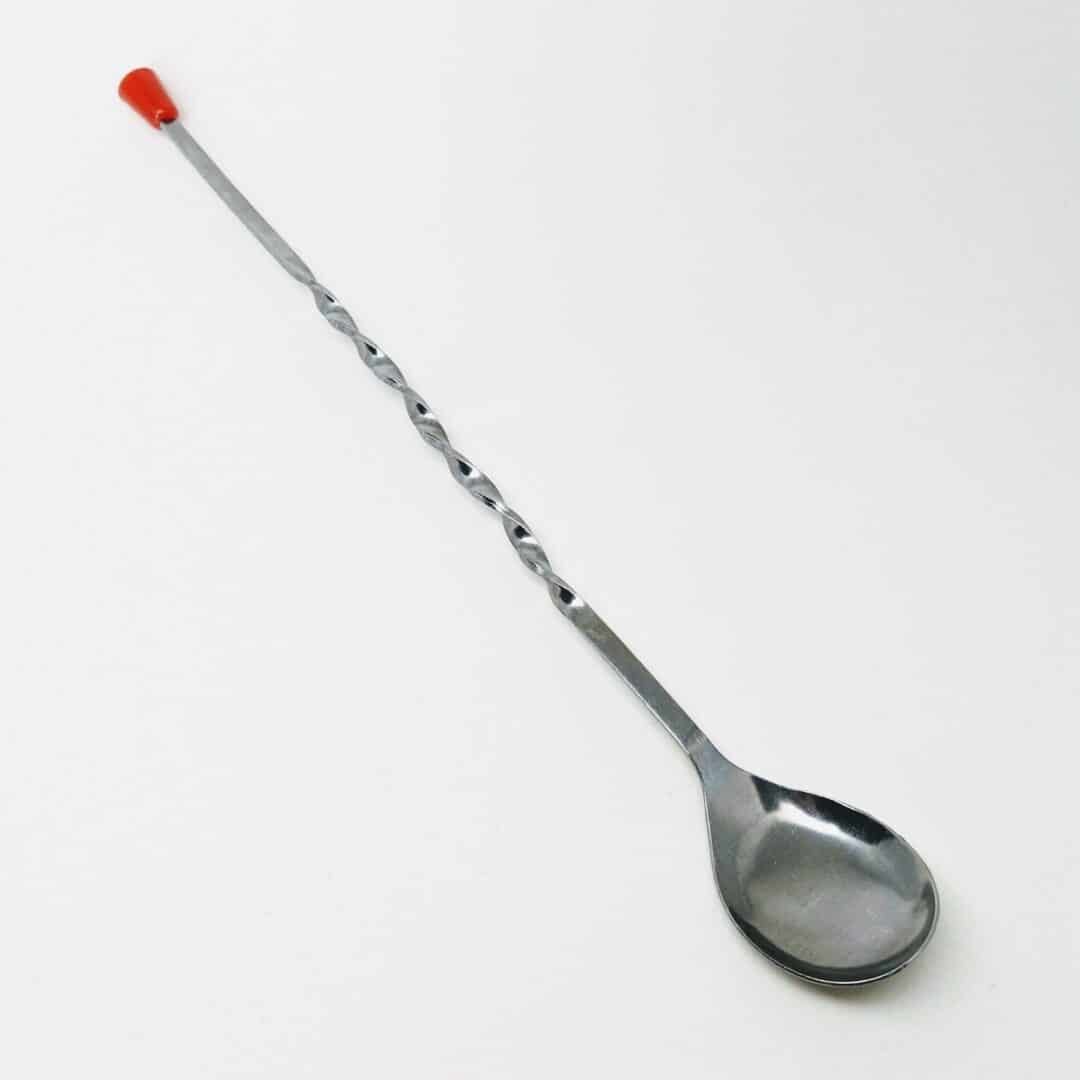 Measuring Devices
For speed, most professional bartenders prefer to use a classic hourglass-shaped jigger to measure their cocktail ingredients.
For home bars, a good measuring glass or cup is a better choice. These measuring devices are more accurate and easier to use.
The 2 oz OXO mini angled measuring cup and the Anchor Hocking 5 oz measuring glass are two of my favorite measuring devices. The Oxo min is also available in stainless steel and Anchor also makes an 8 oz measuring glass.
Buy on Amazon.ca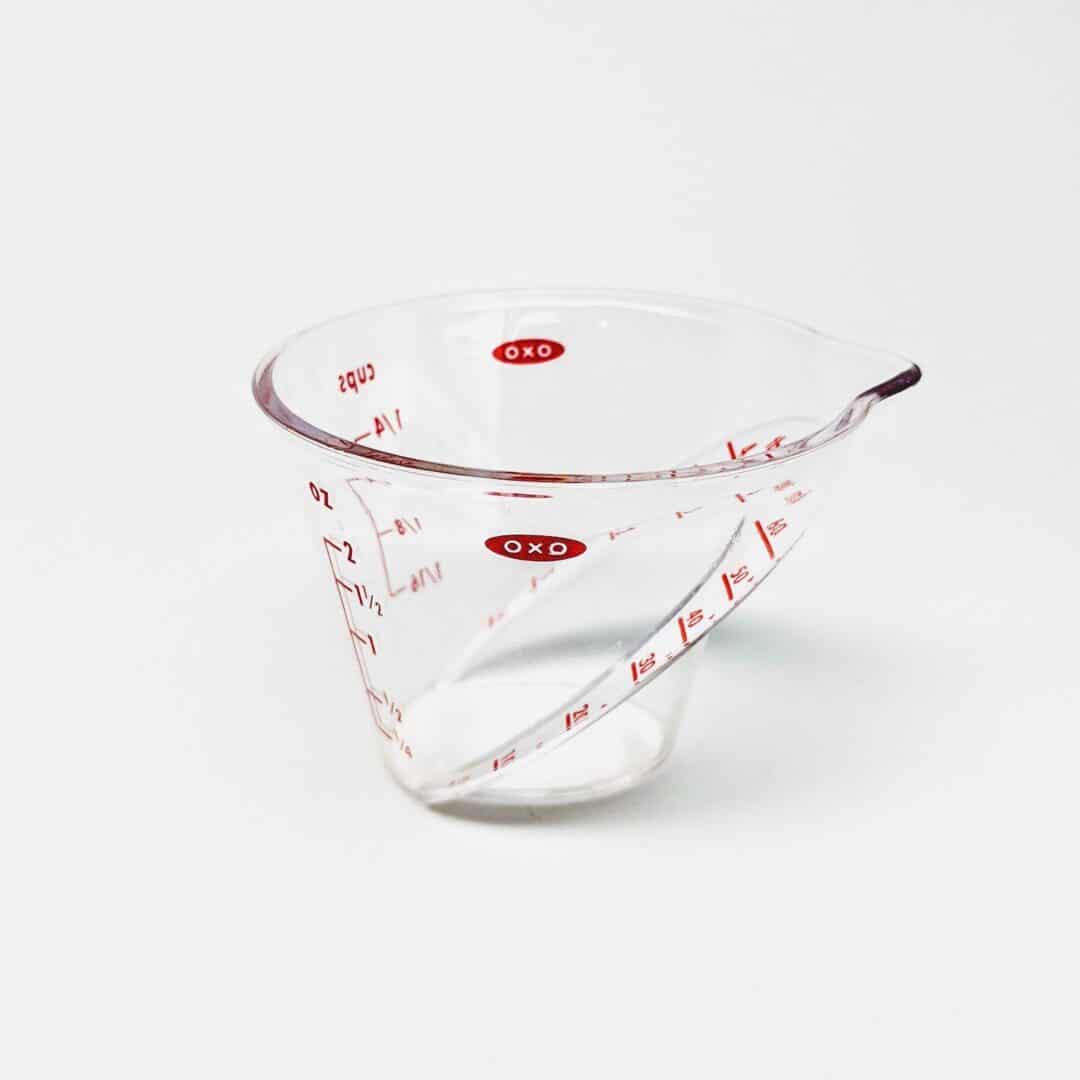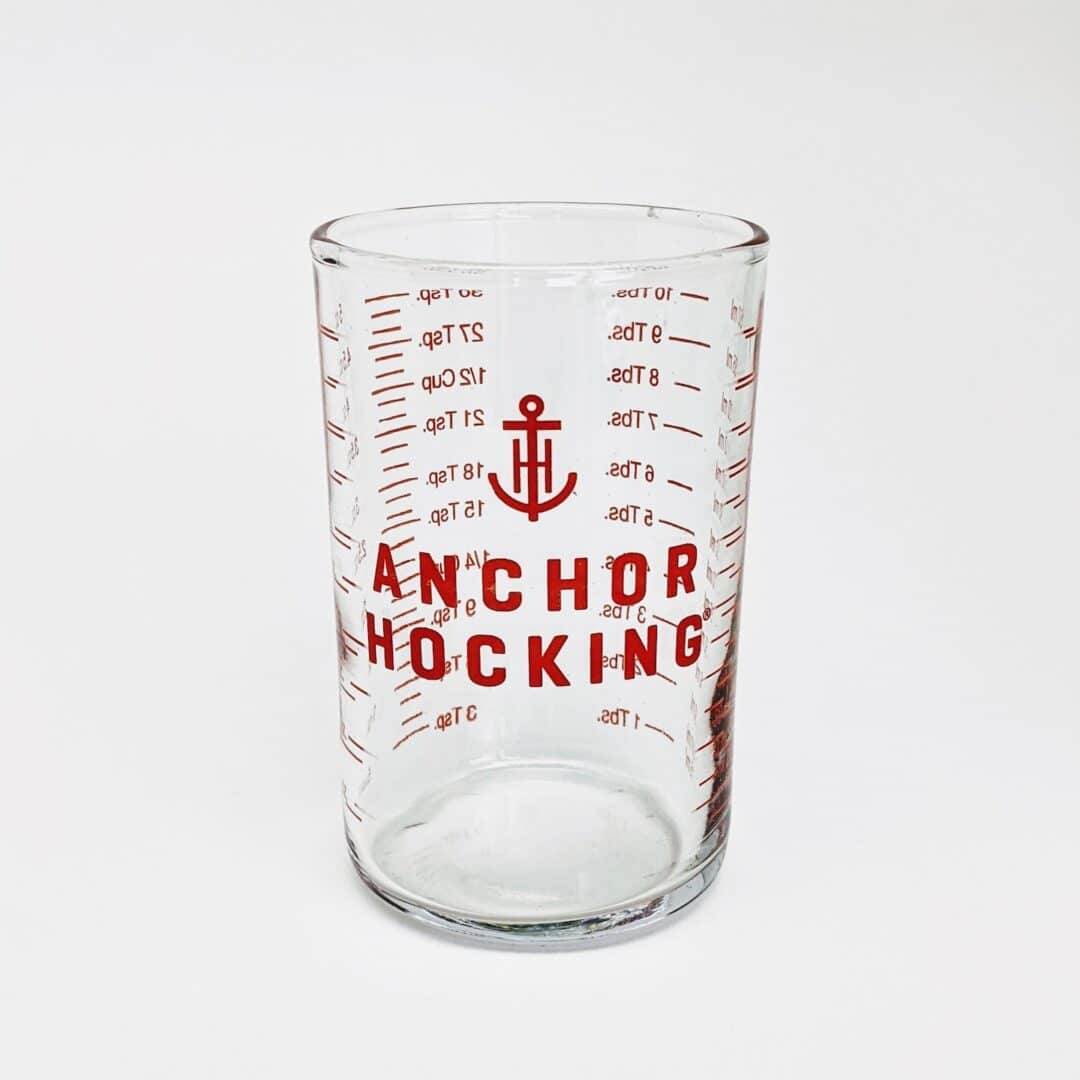 Fine Mesh Strainer
A fine mesh strainer is used to remove small pieces of ice and other solid ingredients when pouring a cocktail from a Boston shaker or mixing glass.
Removing small pieces of ice ensure you pour a clear cocktail and helps avoid serving a watered-down drink.
While some cocktails like an old-fashioned and mojito include all the mixed ingredients in the final drink, removing the fruit, pulp, herbs, and spices with a fine mesh strainer is necessary when making most cocktails.
Buy on Amazon.ca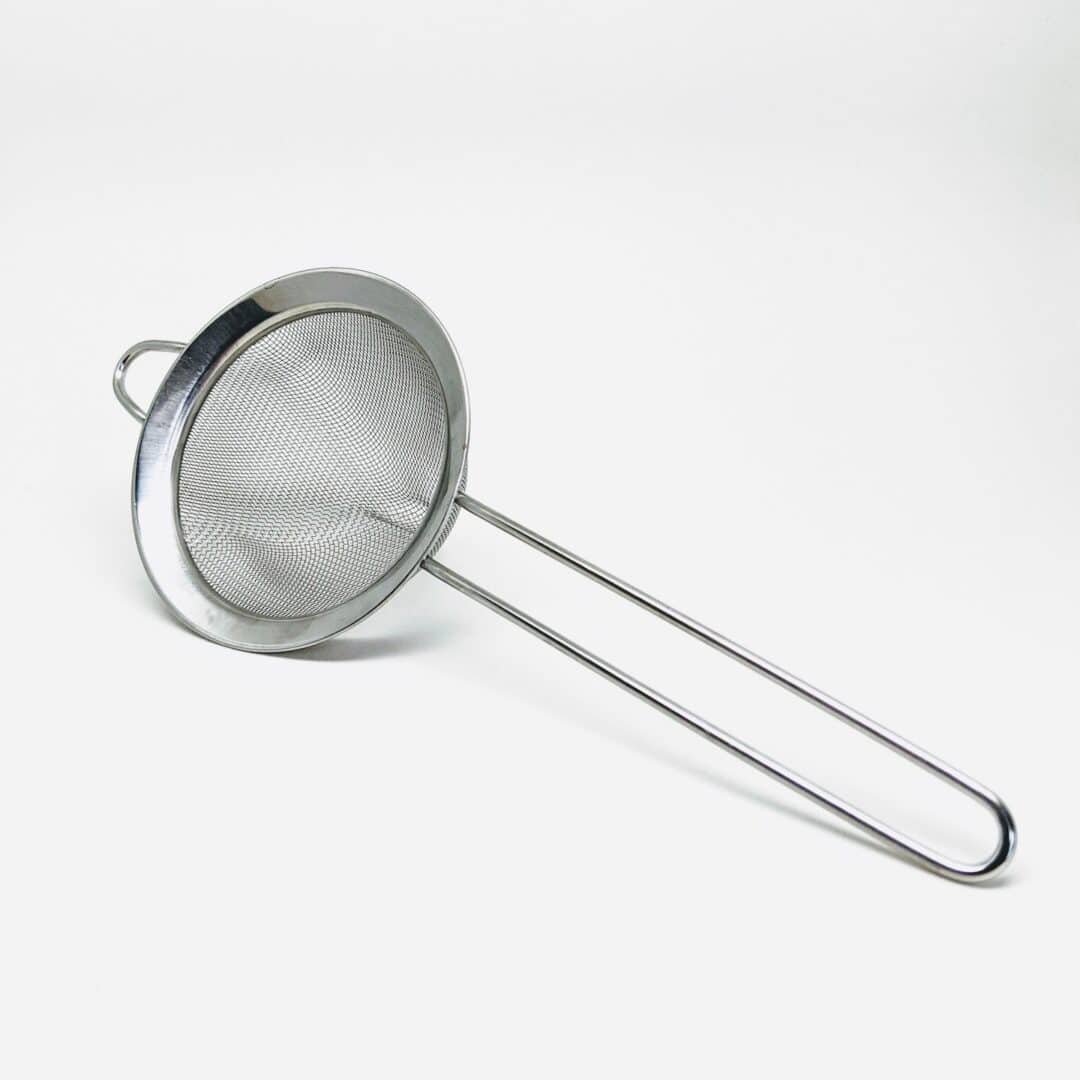 Bar Knife and Cutting Board
Every bar needs a cutting board and knife. A small bar size cutting board and ceramic knife are ideal for cutting fruits, vegetables, and other small items like garnishes for cocktails.
I recommend a lightweight, ceramic knife. Ceramic blades are 100% stain proof and immune to acids from lemons and limes.
A cutting board with a non-slip bottom will help keep the board secure while cutting.
The cutting board featured in the photo is the Gripper Barboard by Architec. The non-slip base secures the board to the countertop, and the polypropylene surface won't dull knife blades. The board is also dishwasher safe.
Buy on Amazon.ca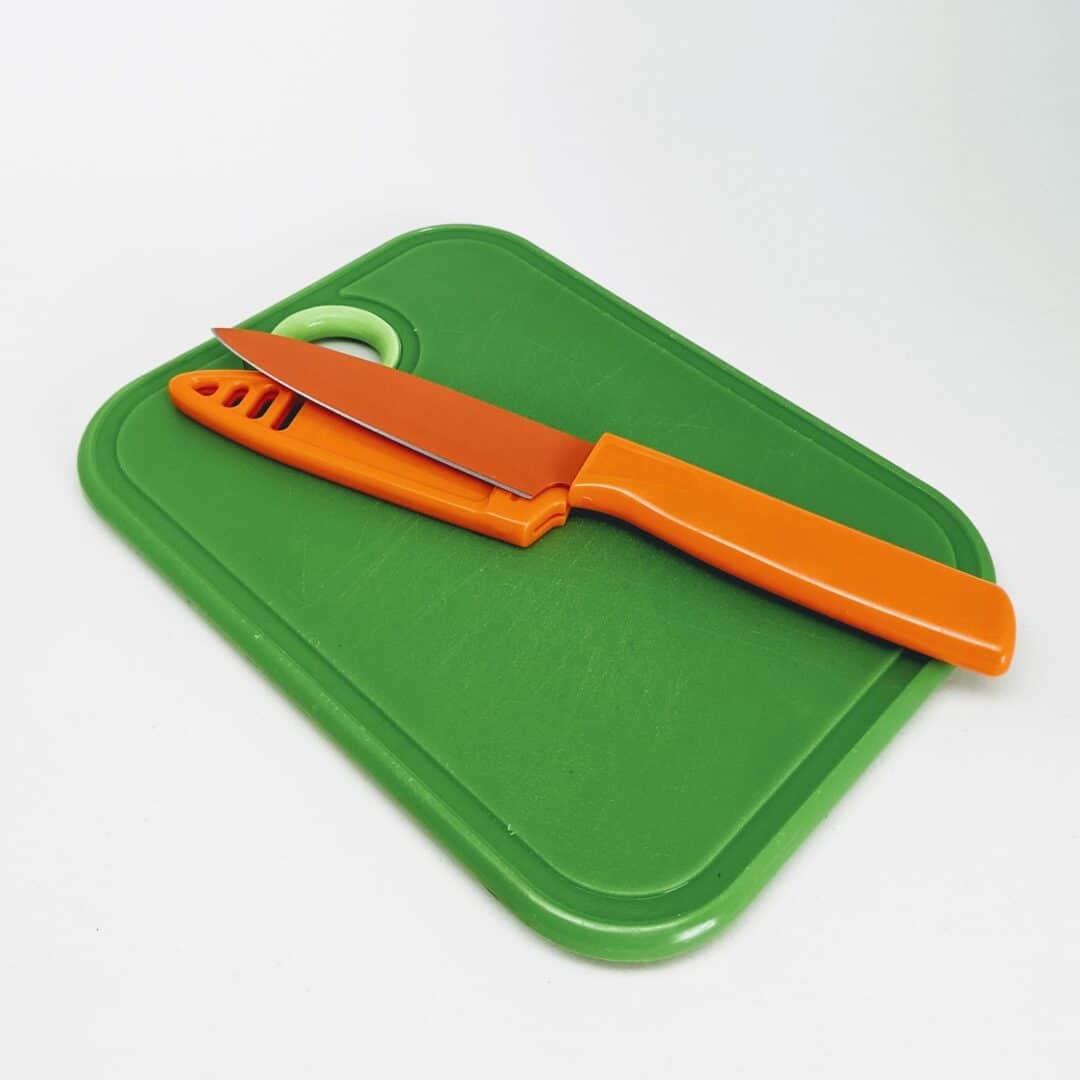 Citrus Reamer
Although a bit messier than other juicing devices, a simple handheld wooden citrus reamer is a great choice when starting to build your first home bar. It's inexpensive and very efficient for juicing citrus fruit. It's also easy to use and clean. If you plan on making lots of cocktails that require fresh citrus juice, I recommend a citrus reamer made of metal or hard plastic.
My favorite juicer is Ikea's SPRITTA citrus squeezer. It's compact, easy to use and clean, and comes with two dome inserts.
Buy on Amazon.ca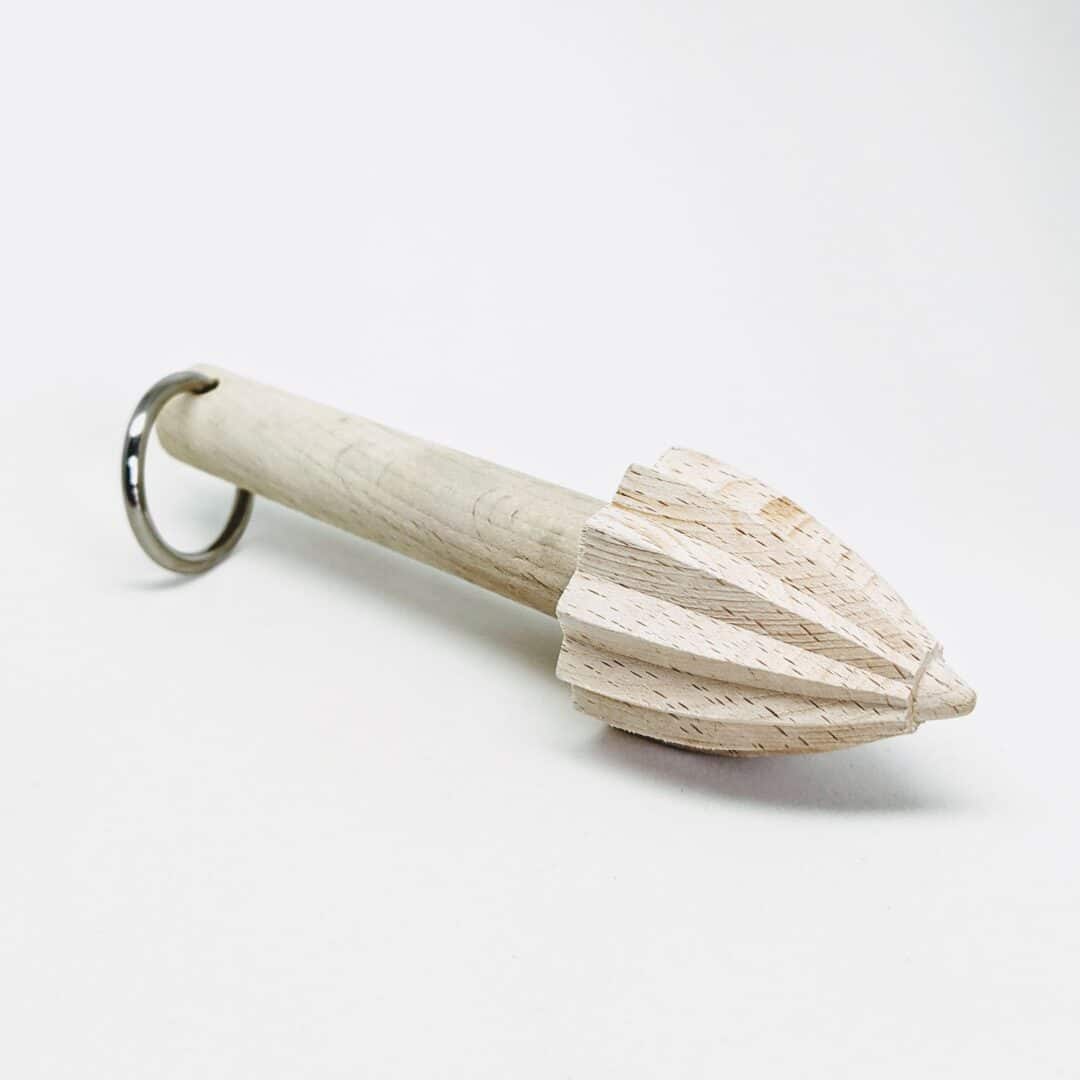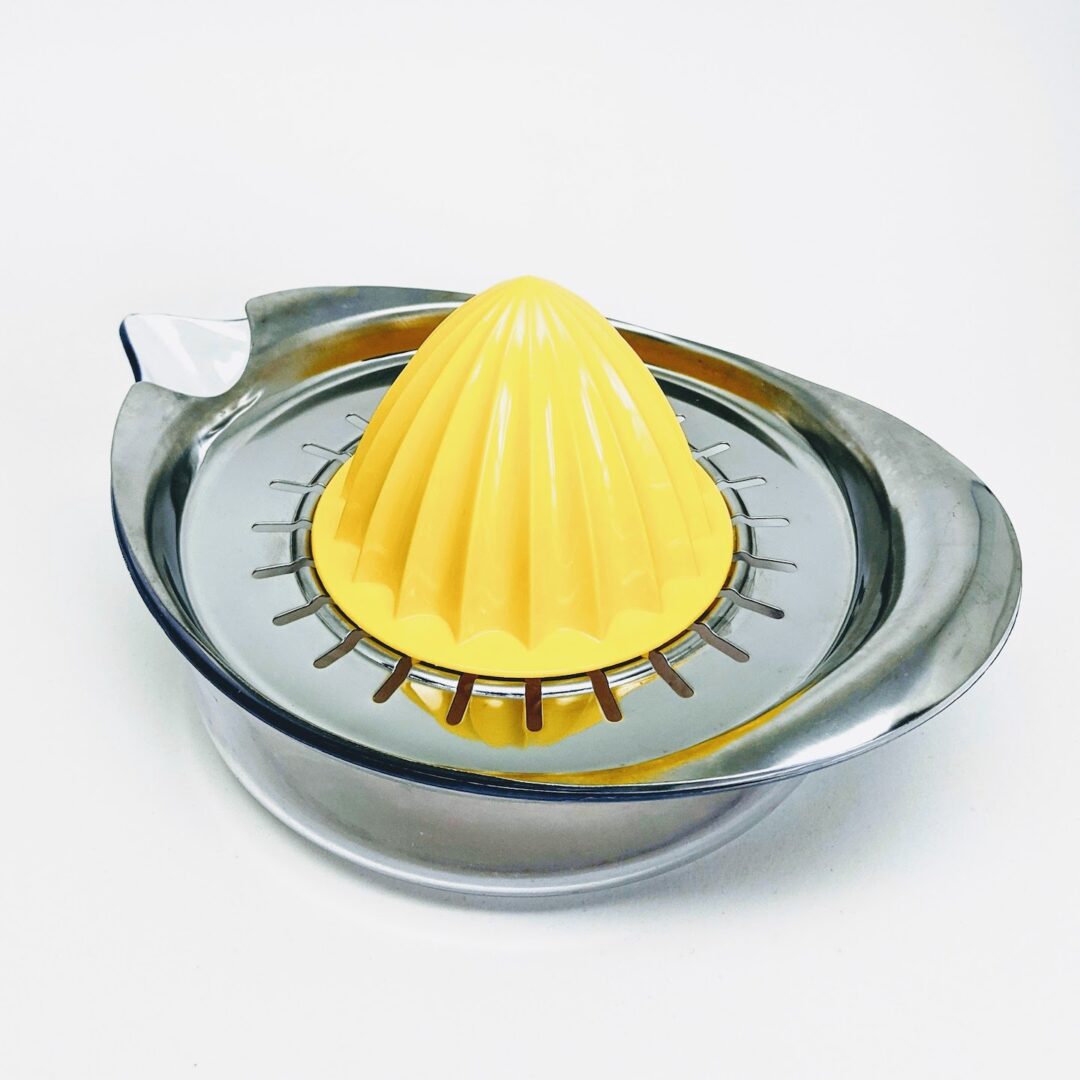 Citrus Peeler
Many cocktails include orange, lemon, or lime peels as a garnish, and although you can use a small knife to peel fruit, a well-designed citrus peeler makes the job much easier.
The Kuhn Rikon Piranha y-shaped peeler is one of my favorite citrus peelers.
The comfort-grip soft plastic coating on each side of the handle makes the peeler easy to hold, and the serrated blade helps prevent slipping when peeling citrus fruit. The peeler is also inexpensive and dishwasher safe.
Buy on Amazon.ca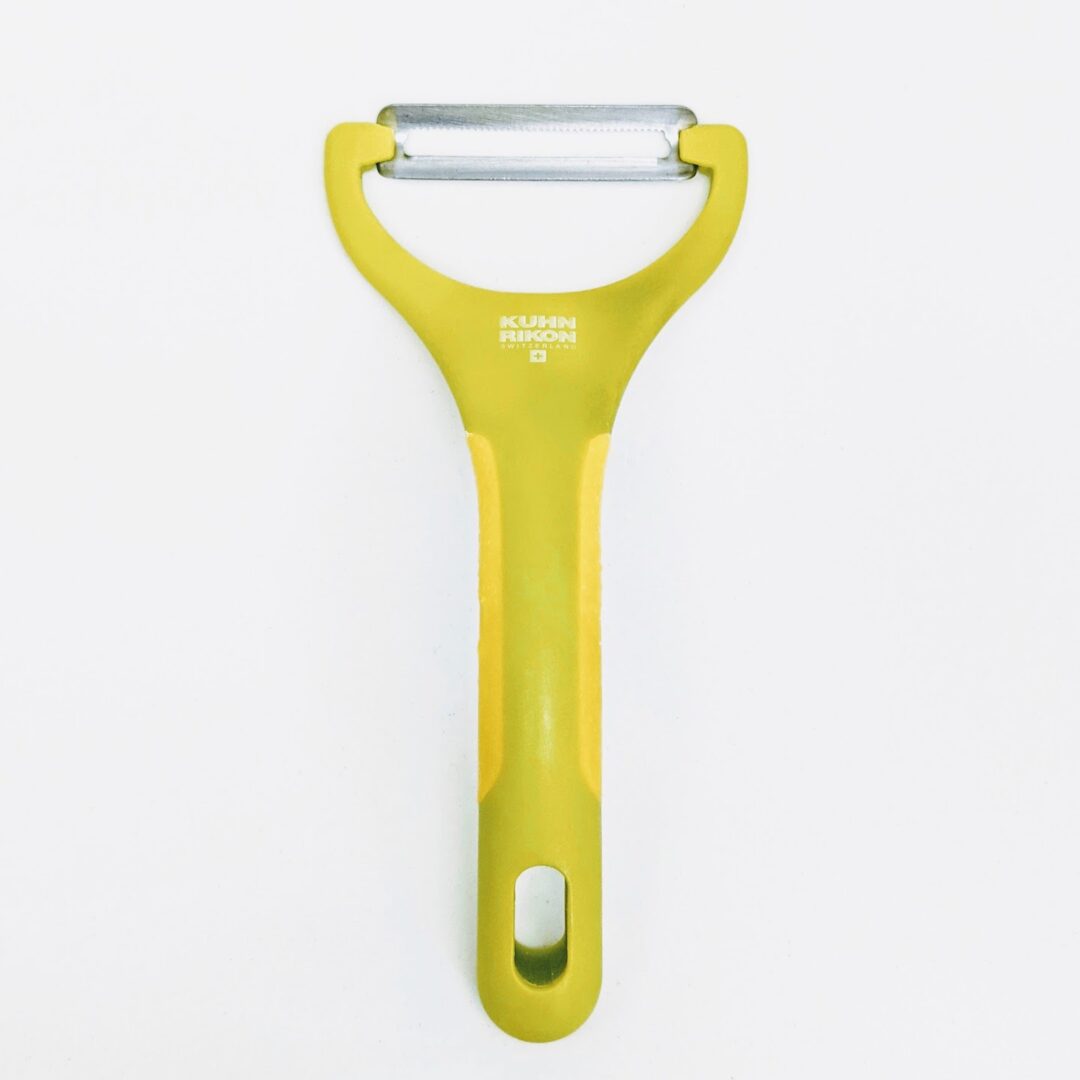 Angostura Aromatic Bitters
For anyone building their first home bar, Angostura aromatic bitters is an integral ingredient used in many cocktails.
When the Champagne Cocktail, Old Fashioned, and Manhattan rose in popularity in the early 1900s, Angostura aromatic bitters became an essential cocktail ingredient.
In 1933, Prohibition ended and The Savoy Cocktail Book popularized cocktail culture and drinks that included bitters. In the 1940s, rum and Tiki culture were the hot new fade and these cocktails also used Angostura aromatic bitters as an essential ingredient.
By the 1980s, bartenders such as Dale DeGroff inspired a rebirth of cocktail culture by reviving vintage cocktail recipes, many of which include Angostura aromatic bitters.
Today, cocktail culture continues to evolve, and Angostura aromatic bitters remain an essential cocktail ingredient and a staple for bartenders and cocktail enthusiasts worldwide.
Buy on Amazon.ca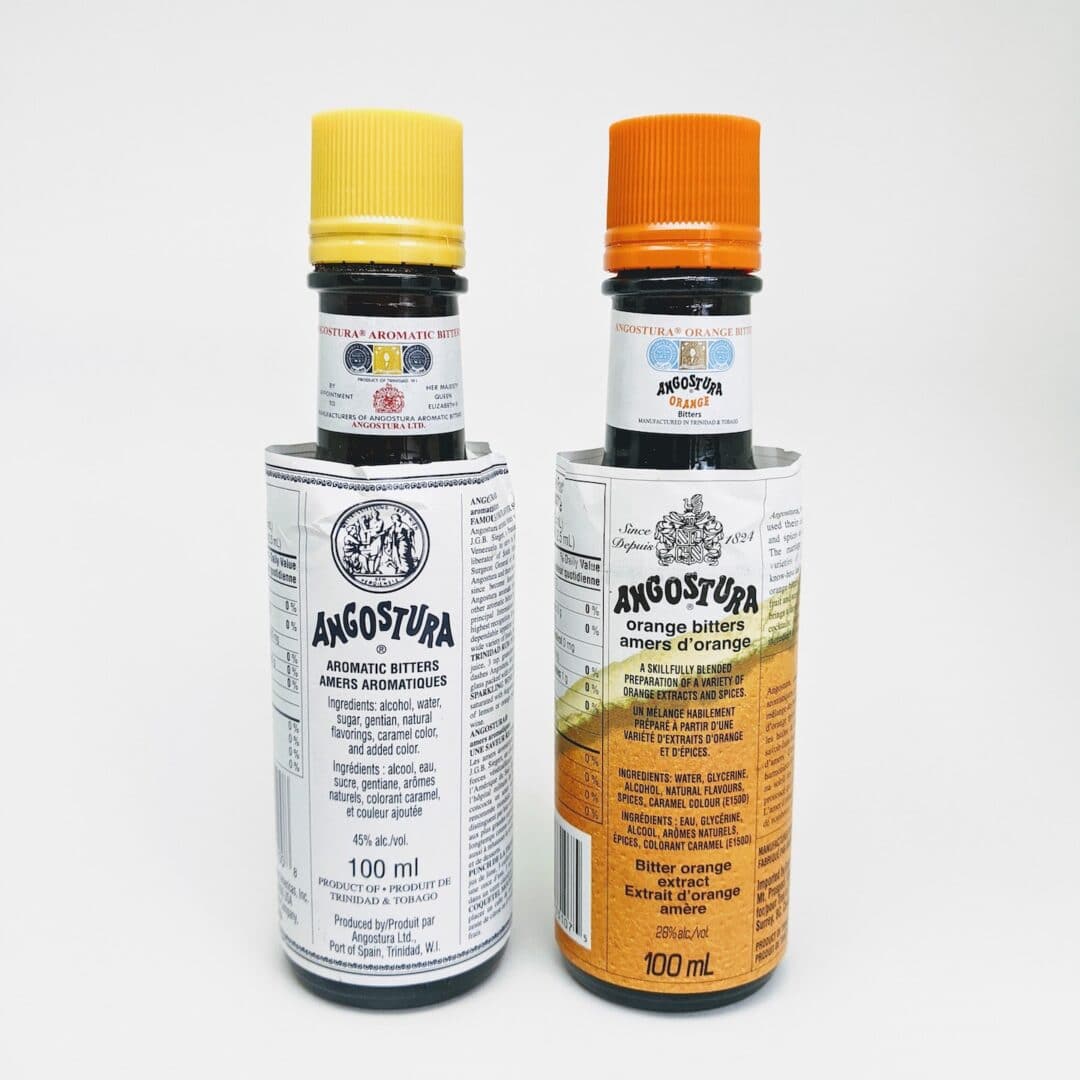 Extra Bar Tools and Supplies
A list of extra bar tools and supplies that will help improve your cocktail making skills.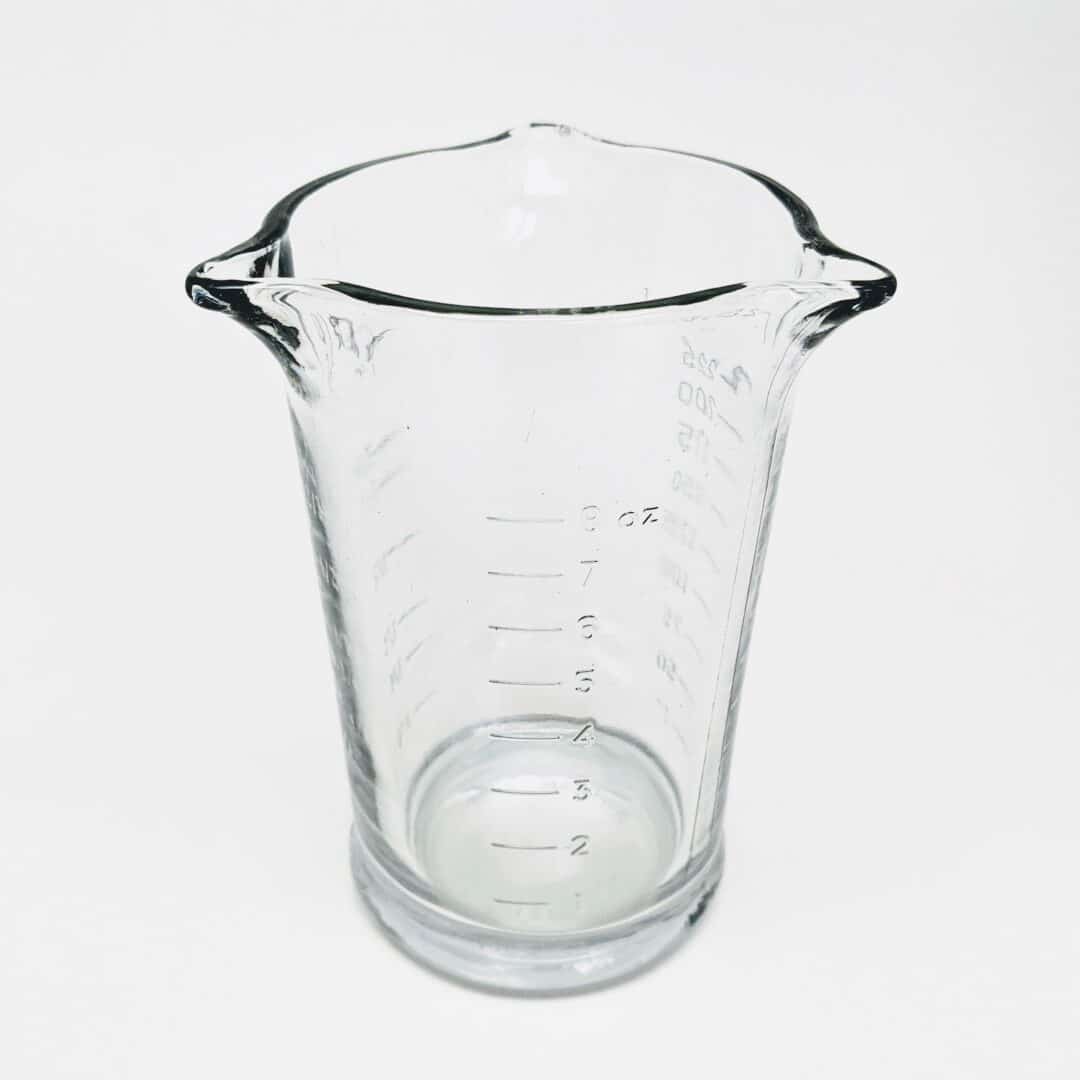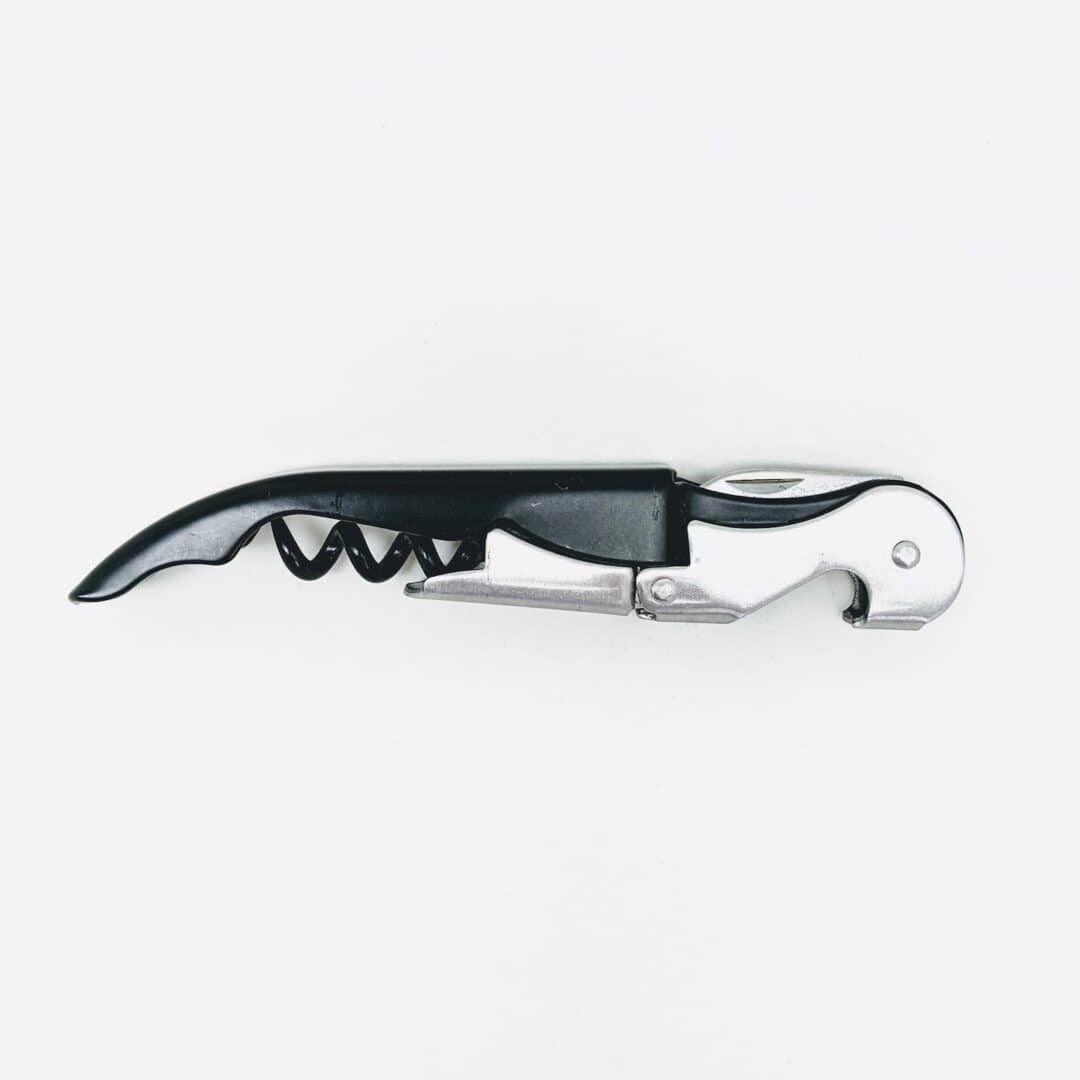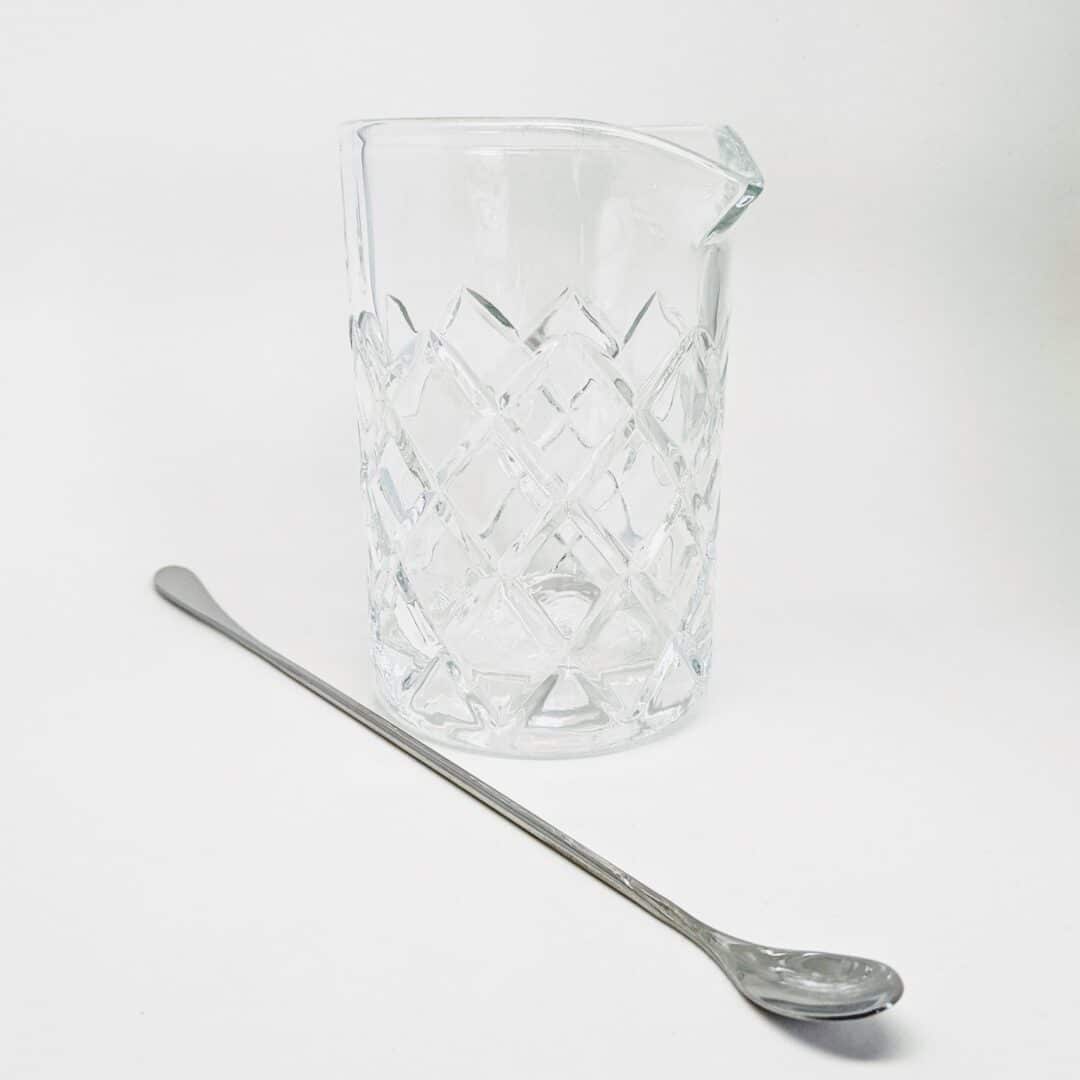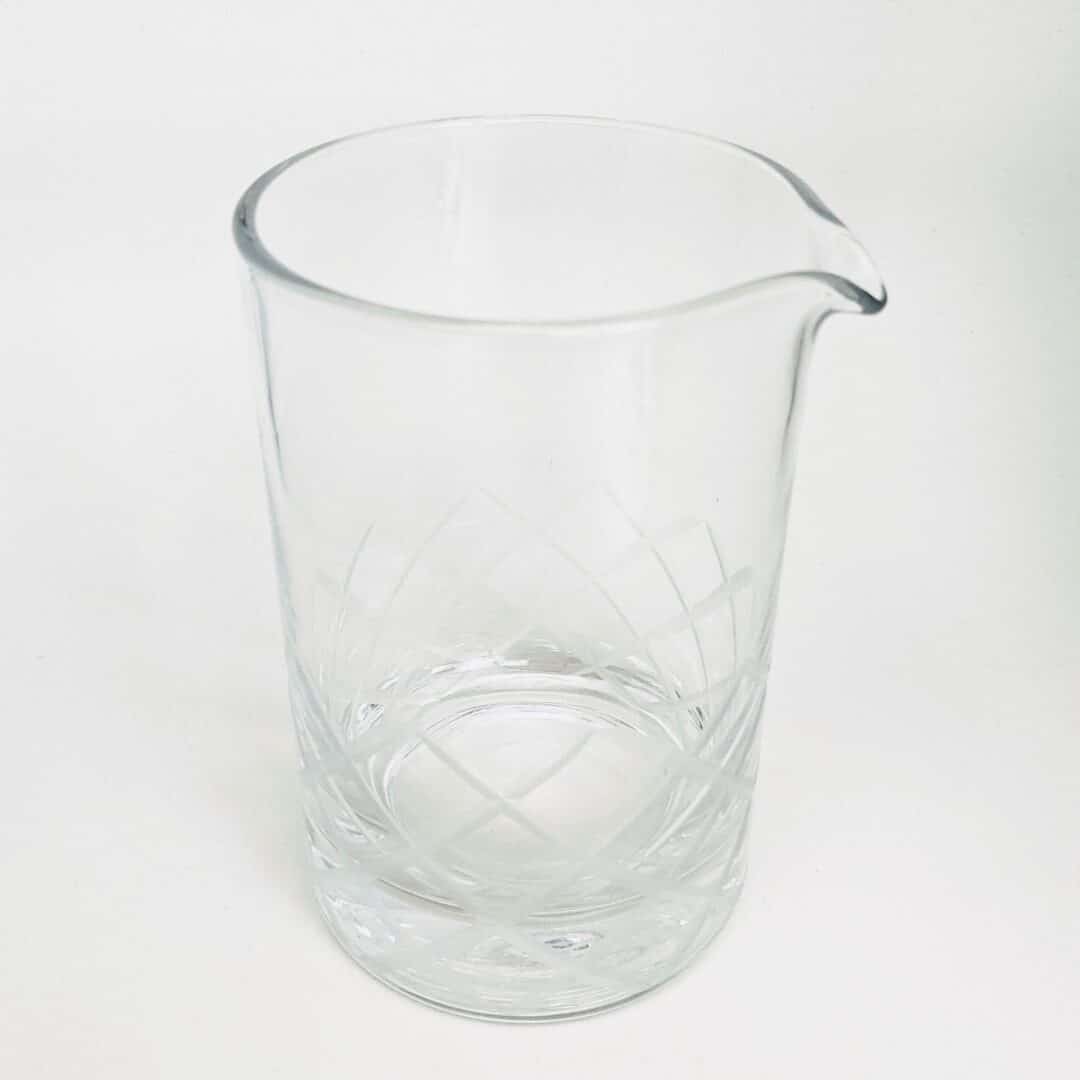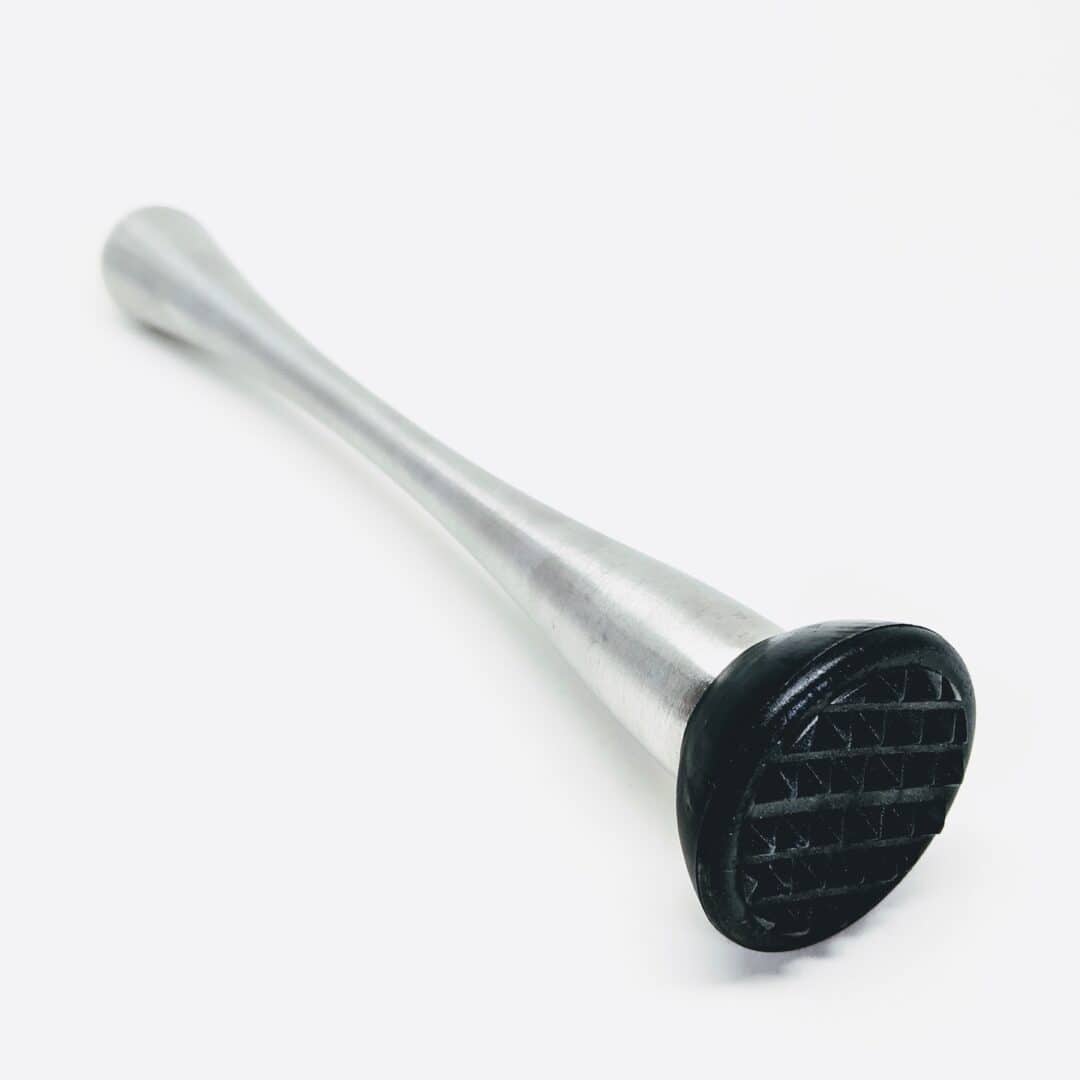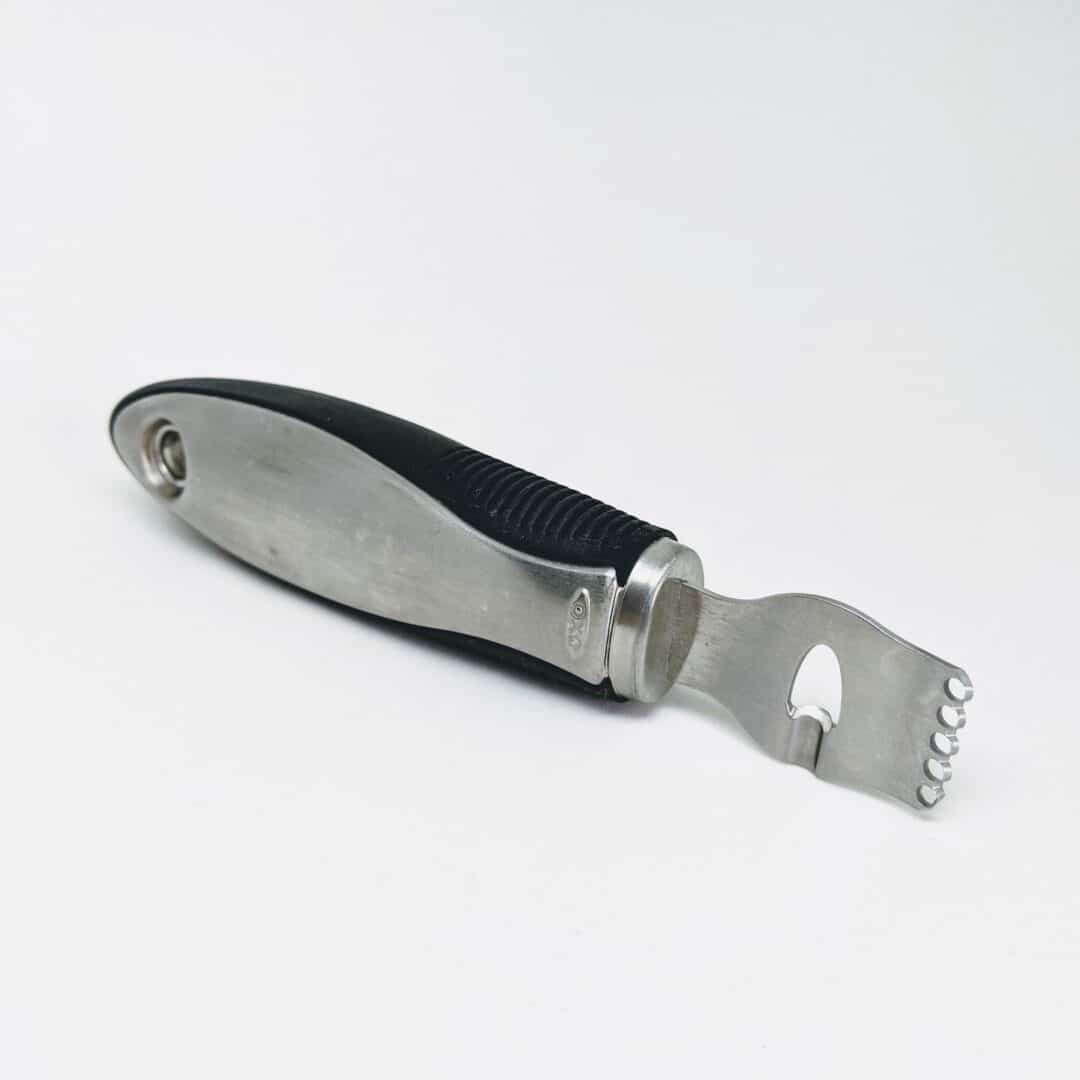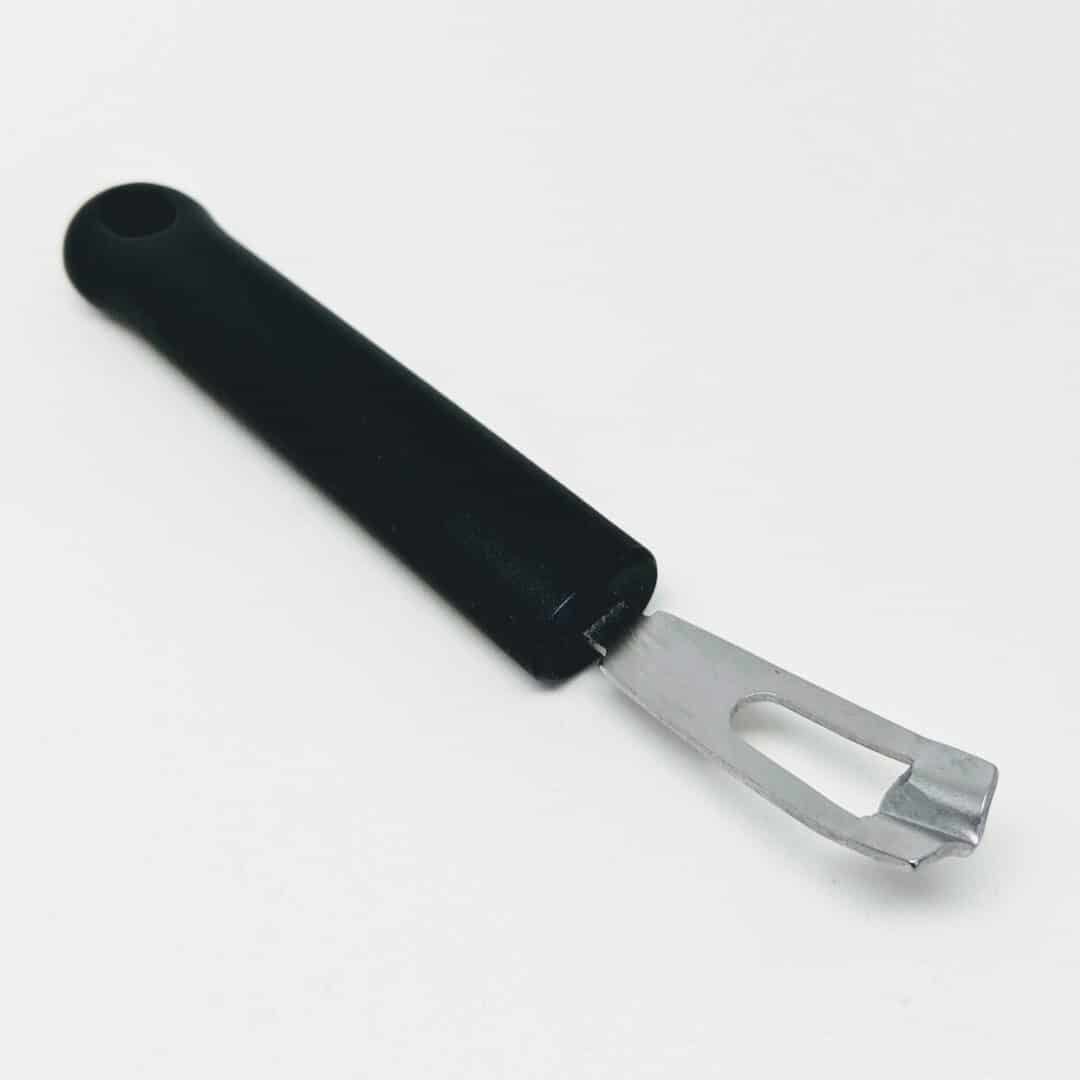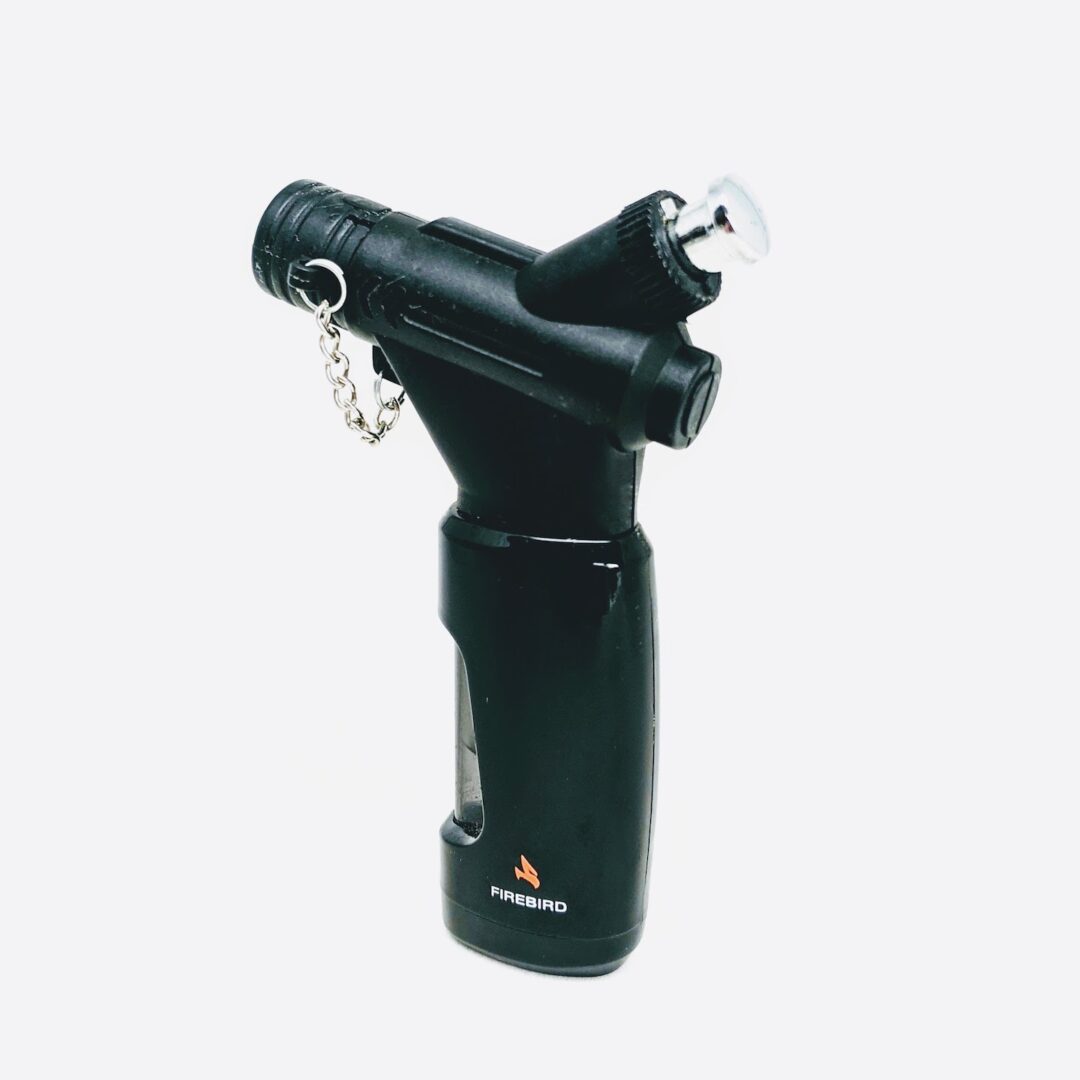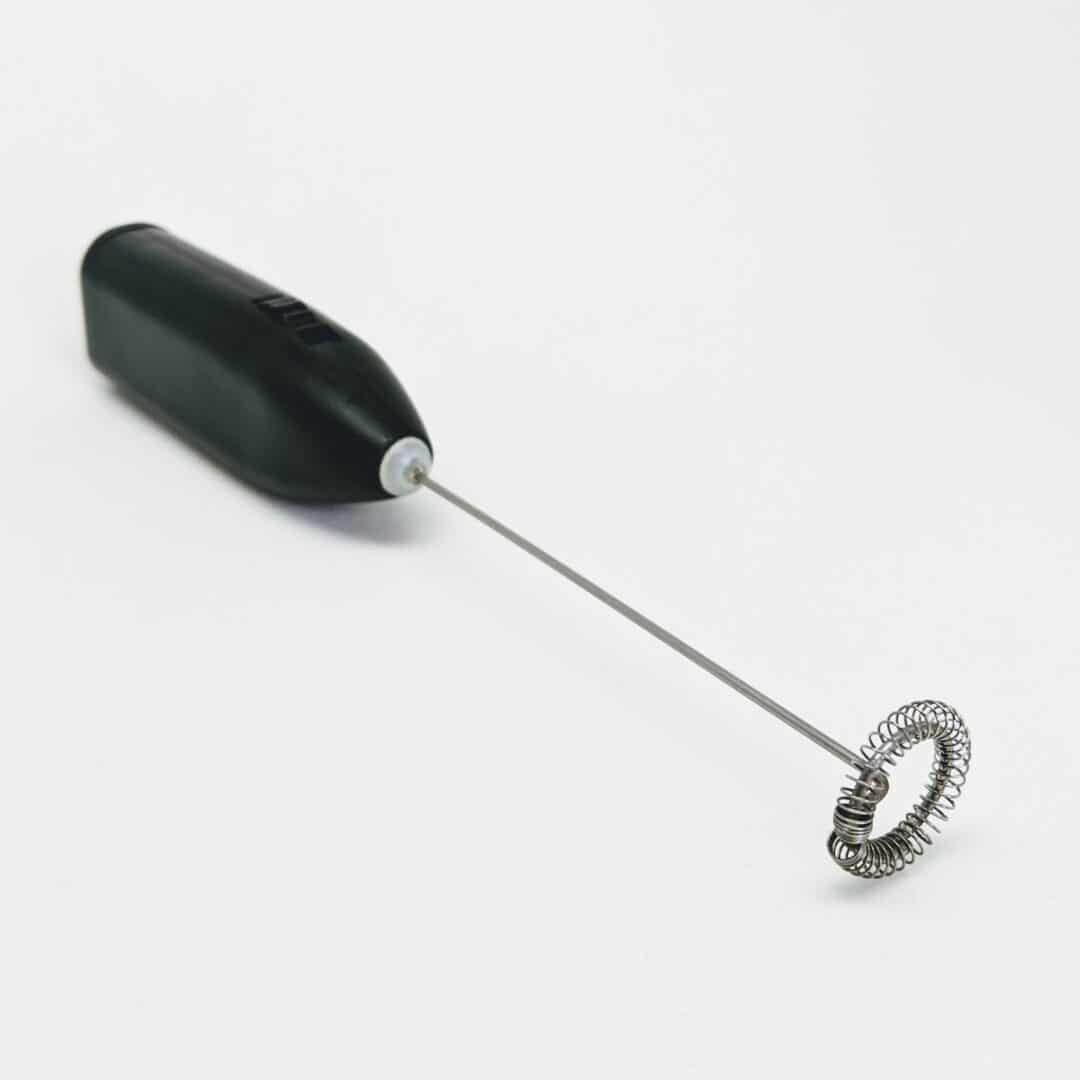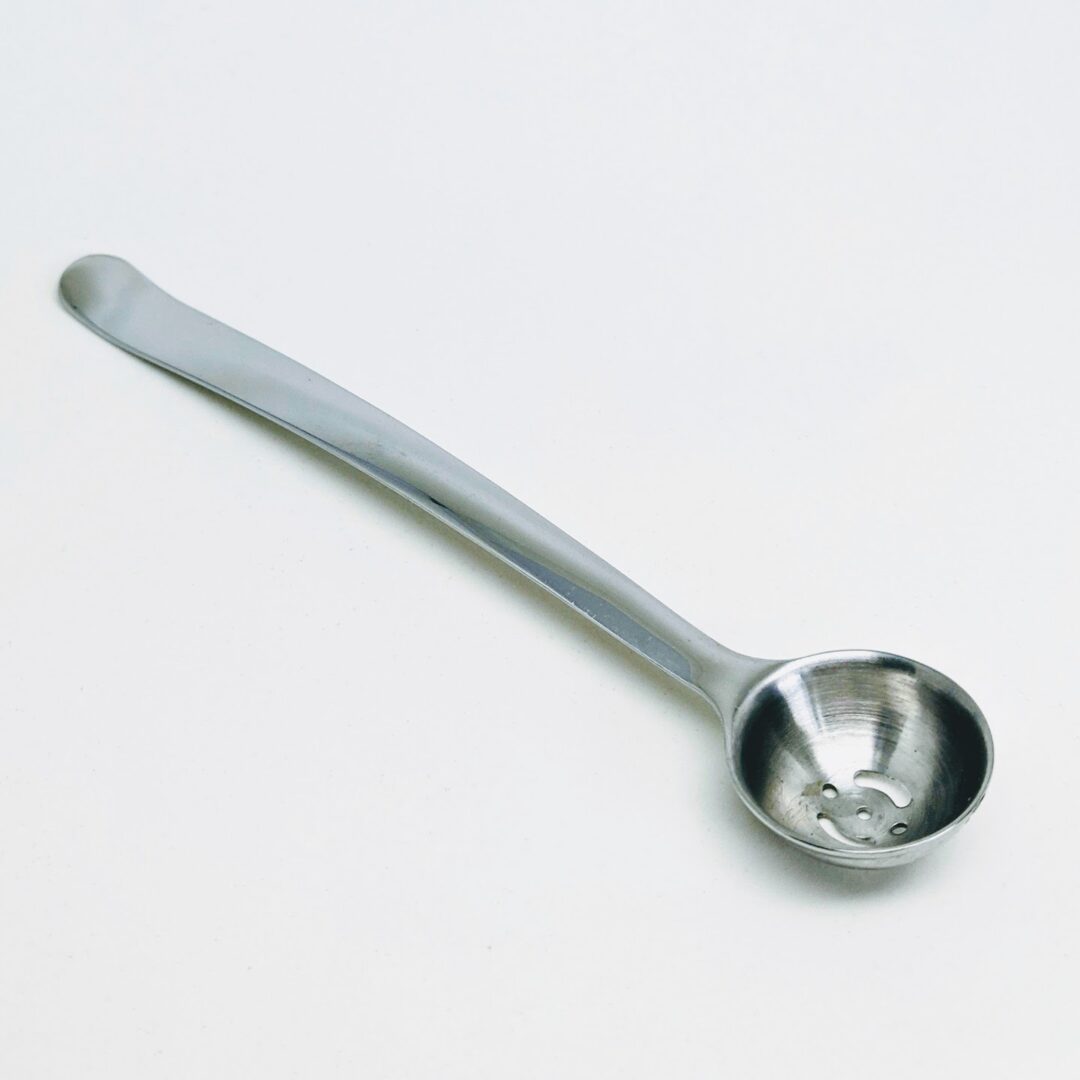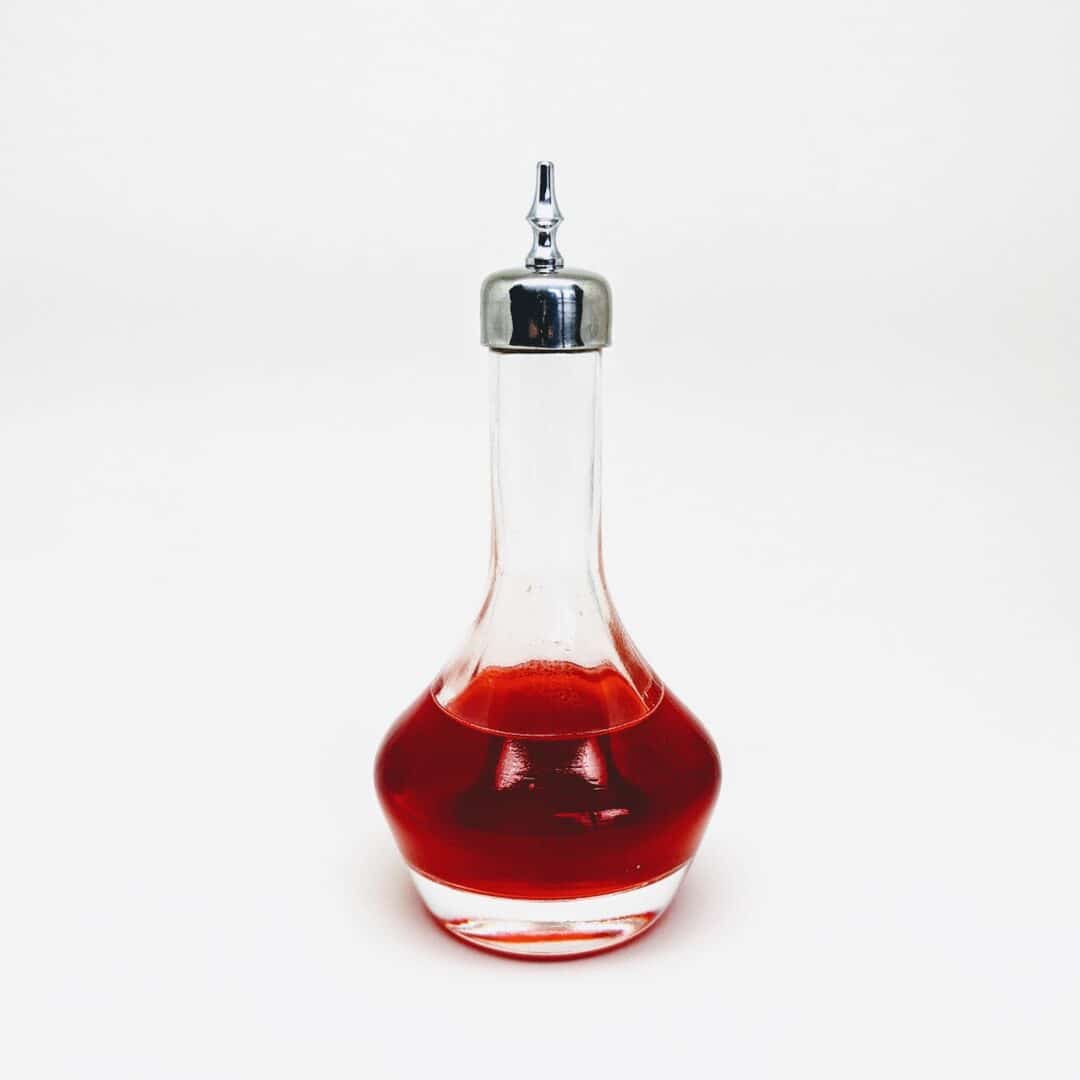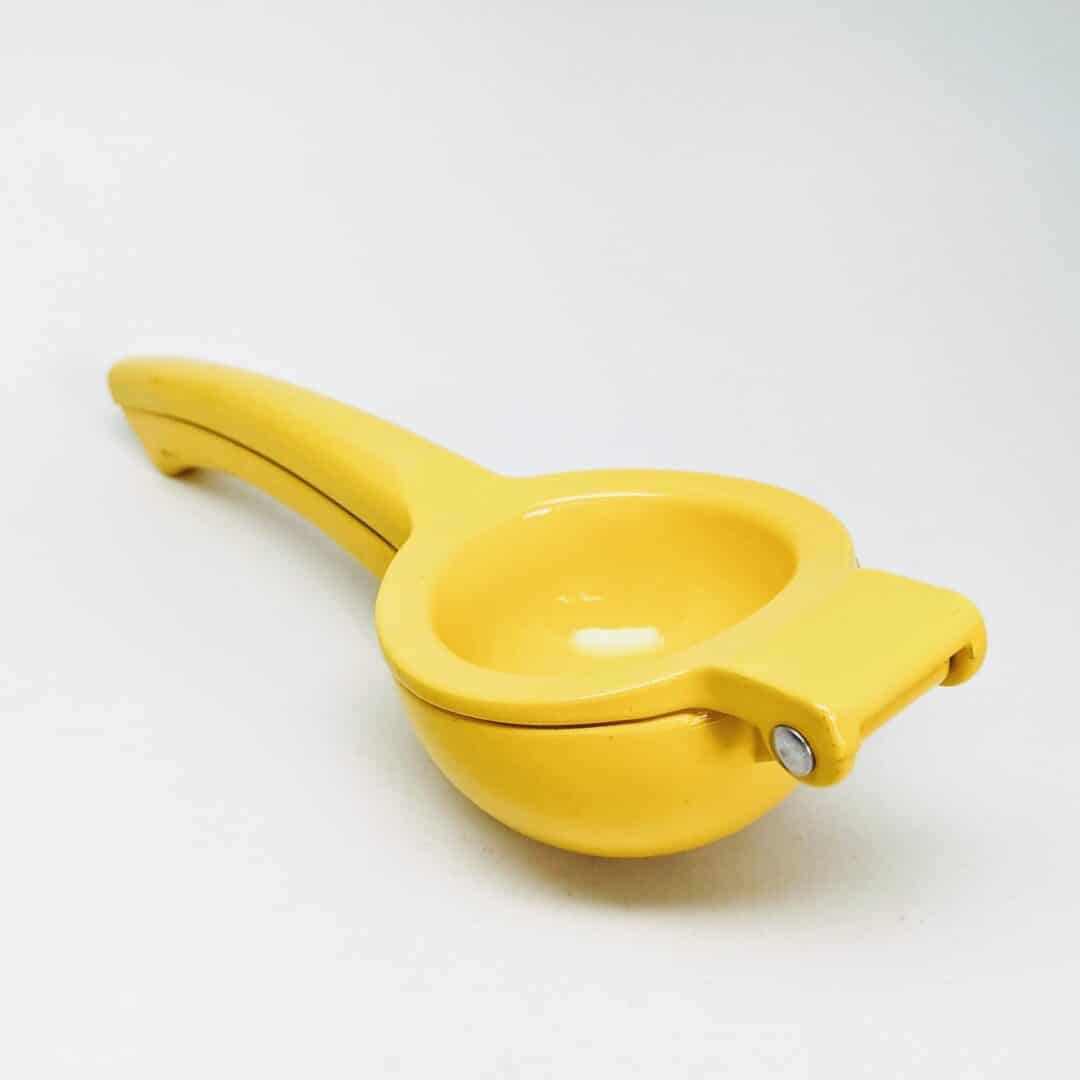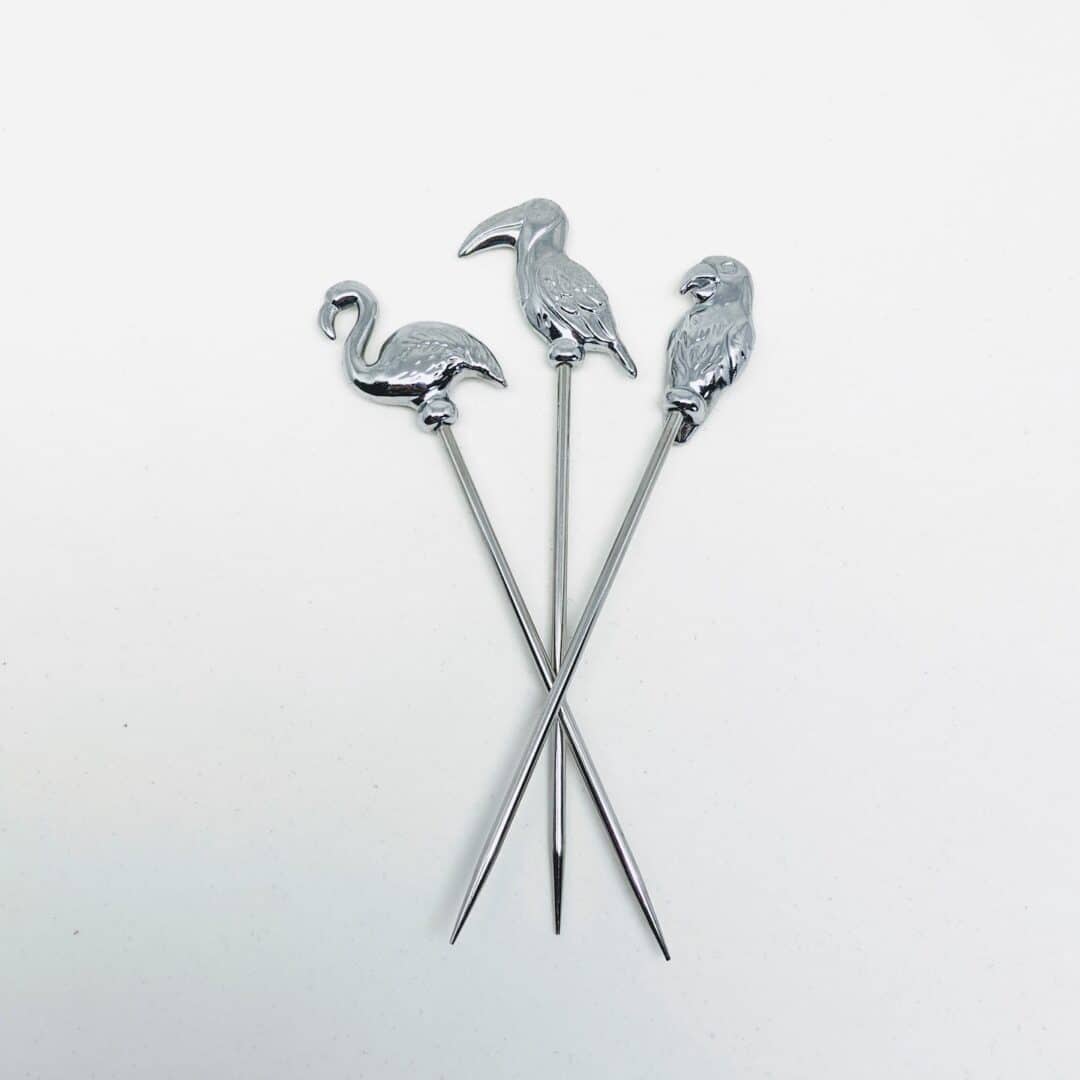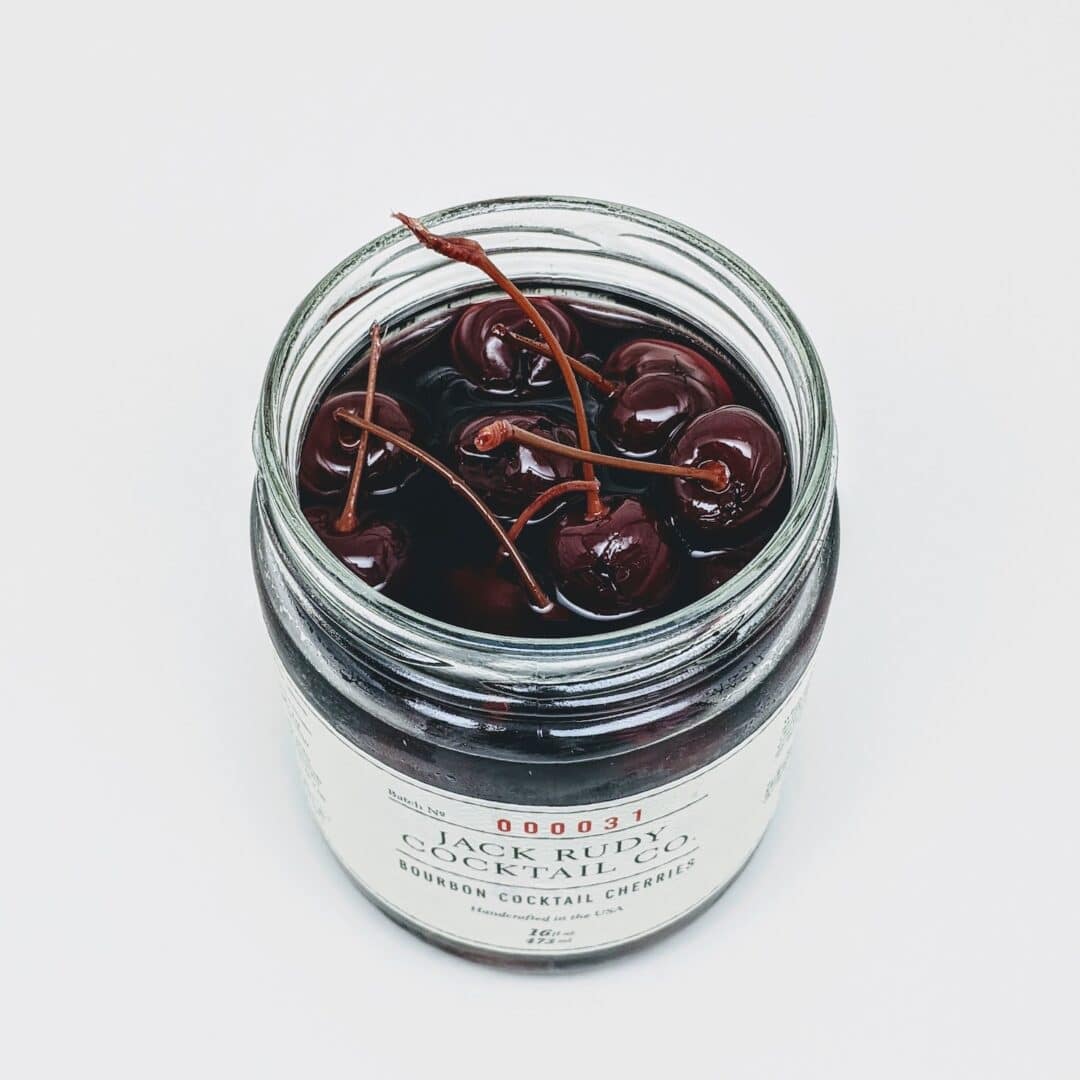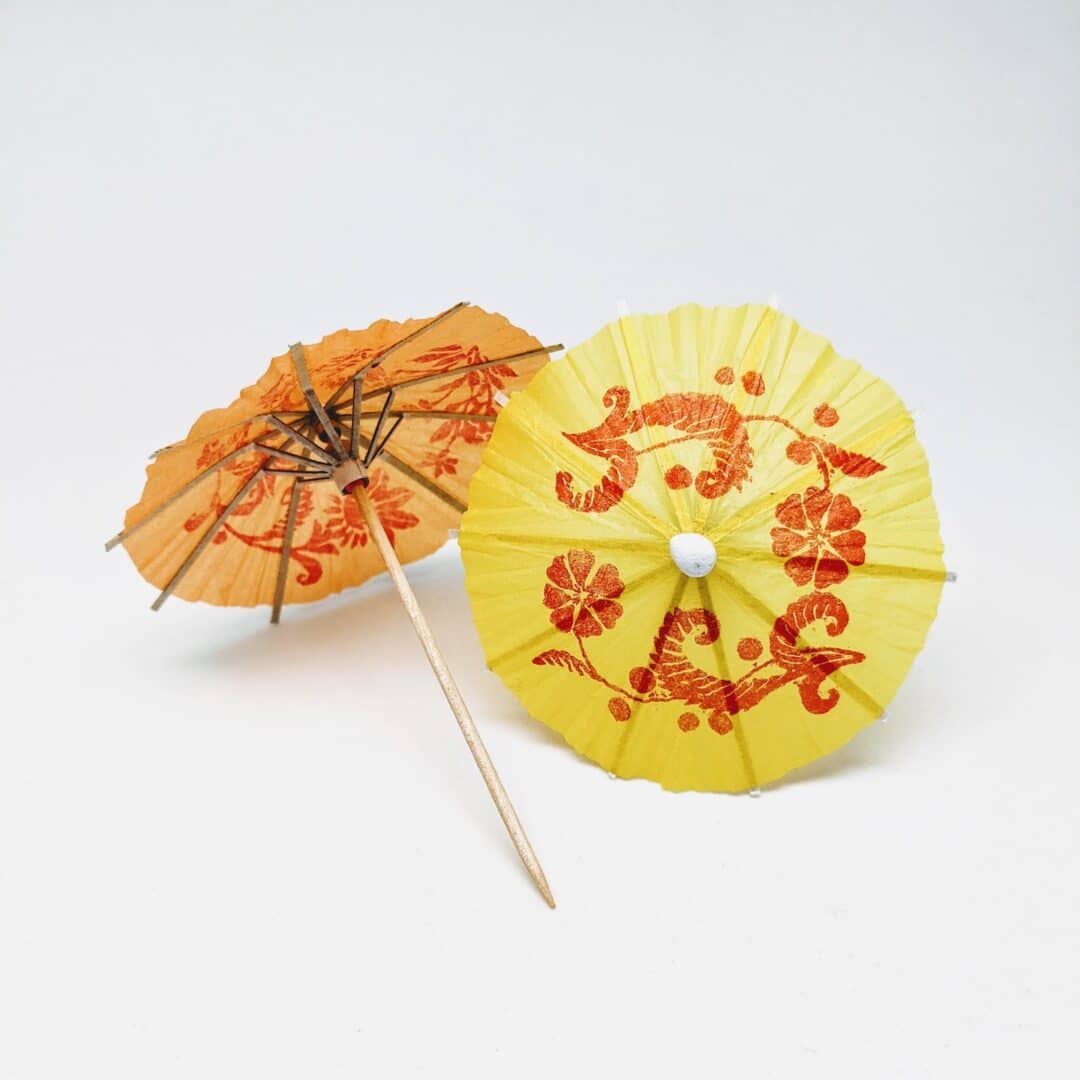 Vintage Bar Tools
Add some flair to your home bar or next cocktail party with vintage bar tools and accessories.